Dr Nichole Mellor has joined our practice and will be consulting at both our Sefton Park and Prospect branches.
Dr Graham Gaetjens has retired from RMC.  His patients are welcome to see any of the other doctors working at RMC, who will have full access to their clinical record.
Dr Mei Cheong has retired from RMC. We wish her all the best in this new adverture.
Regency Medical Clinic is pleased to announce that Dr William Staridas has joined the practice as a partner.
We are happy to welcome Dr Quang Tran to our practice.  Dr Tran will be working from our new practice at 100 Prospect Road, Prospect from April 2017.
We are also pleased to welcome back Dr Kristen Crowhurst from February 2017.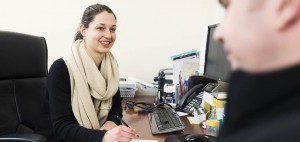 Dr Monica Dilernia will be now be consulting Mondays and Wednesdays.
Also re-joining our practice is Dr Eleanor Burton, who initially came to us as a registrar and will now be working some Saturday mornings with us, focusing on Women's Health, including Mirena insertions and removals.